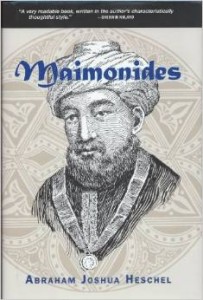 Make no mistake about it, Rambam was bad for Karaism. And despite the whisperings of some Karaites, Rambam was not a closet Karaite. He just wasn't.
But the Rabbinic community's growing return to Rambam-based principles is undeniably good for Karaites and Karaism. Today we look at Rambam's impact on Karaism both historically and today.
First, the bad:  Rabbi Moshe ben Maimon (aka, the "Rambam" or "Maimonides") clearly drove an unbridgeable (so far) wedge between Karaism and Rabbanism. While the Rambam did not prohibit marriages between Karaites and Rabbanites, he disapproved of Karaite divorce documents. It appears that the basis of his disapproval was that Karaite divorce documents were written in Hebrew – not Aramaic. Of course, it makes sense that a Karaite sefer kritut (or "get" as divorce documents are often referred to) would be written in Hebrew, because Hebrew is (for the most part) the language of the Torah and knowledge of Hebrew is one of the 10 Karaite principles of faith.
Now, the good:  Rambamism – or the adherence to the values of the Rambam – represents a return to Rationalist Judaism. Rationalist Judaism is a form of Judaism that focuses on "reason" and "logic" – as opposed to superstition (among other items).
It is not a coincidence that the Golden Age of Karaite Judaism corresponded to a heightened emphasis on rational approaches within the general Jewish community. In fact, Tomer Mangoubi, author of Mikdash Me'at recently opened my eyes to the relationship between "rationalism" and "peshat", the plain meaning of the text. According to Tomer, peshatism (for lack of a better word on my part) is a subset of rationalism.
Interestingly, Jacob al-Kirkisani – an 10th Century Karaite Sage who predated Rambam – believed that all Jews (and Karaites, in particular) are obligated to "adopt whatever beliefs emerge from investigation" and he was disheartened when Karaites rejected "rationalism in favor of received opinion." [1]
Finally, the shocking: It is too early to tell, but my impression of the nascent Rambam revival is that it will lead to a renewed emphasis on the historical methods of Jewish prayer – namely, prostration. The Rambam's Mishneh Torah explains how Rabbanites should prostrate while praying. Karaites and Rabbanites prostrate slightly differently; but from where I come from any prostration by the Jewish people is a good thing. I'm also hopeful that the renewed emphasis on prostration in the Rabbinic movement might ignite a passion for prostration among young American Karaites (native born and former Rabbanites).
To be clear, there are marked differences between Rambamism and Karaism.  The Rambam follows the Rabbnic calendar – which is wrong from a peshat (i.e., plain meaning) perspective on Shavuot; he also permits the eating of alyah (i.e., the fat used to make shawarma), which is forbidden by a peshat reading of the text.
But as someone who wants more Jewish diversity – and has a preference for rational Judaism – I welcome the growing Rambamist movement to the scene.  Yashar Koach, Kol Hakavod, and Hazak u'Varukh.
*   *   *
[1] Rustow, Dr. Marina: Heresy and the Politics of Community: The Jews of the Fatamid Caliphate, p. 142