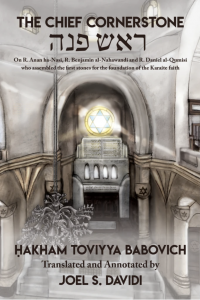 On Tuesday, on Election Day in the United States, I officially released The Chief Cornerstone for sale. Yes. On election day. And I did it very intentionally. You see the words "The Chief Cornerstone", Rosh Pinna, come from Psalms 118: The stone the builders rejected has become the chief cornerstone. What does this have to do with election day?
That verse, Psalms 118:22, comes from the same Psalm that warns us:  It is better to take refuge in the LORD than to trust in man. It is better to take refuge in the LORD than to trust in princes. (Psalms 118-8-9.) So there you have it, that is why I released it on election day.
But since you are here, I wanted to tell you a bit about how The Chief Cornerstone came to be. First, if you want to see a short (~10 minute) video about it and a super fascinating find about a mysterious Torah Scroll, you can check it out here.
Okay, back to how this book came to be. Several years ago, James Walker attended a Shabbaton at the Karaite Jews of America. I honestly don't recall which Shabbaton – whether it was for Shavuot or another one. And James, being James, started looking around the Karaite Jews of America's libraries and piles of books that had come from Egypt with the community.
He came across an original printing of Hakham Toviyya Babovich's Rosh Pinna. Published in 1947, Rosh Pinna was written in Hebrew and immediately translated into Arabic for the local (Arabic speaking) Egyptian community. In the original, the cover page for each section has both Hebrew and Arabic.
James asked if he could take a copy of the book, scan it and send the original back to us. We agreed and he did.
Around this time, I was fundraising to start (what would become) The Karaite Press.  I hired Joel Davidi to translate and annotate Rosh Pinna. Joel was an optimal person to do the translation and annotation because he loves history, and this book (although it was written by the Chief Hakham of the Karaite Community in Egypt) was more of a history book than a religious one.
One of the aspects of the original publication that makes it difficult to work with is that the Hebrew and Arabic are interspersed throughout (and not particularly typeset well). So in this image below, the Hebrew section on R. Anan ends and the Arabic translation of R. Anan begins right there.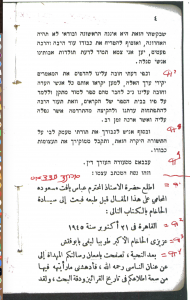 We decided not to do this. Instead, we put the English and Hebrew facing each other.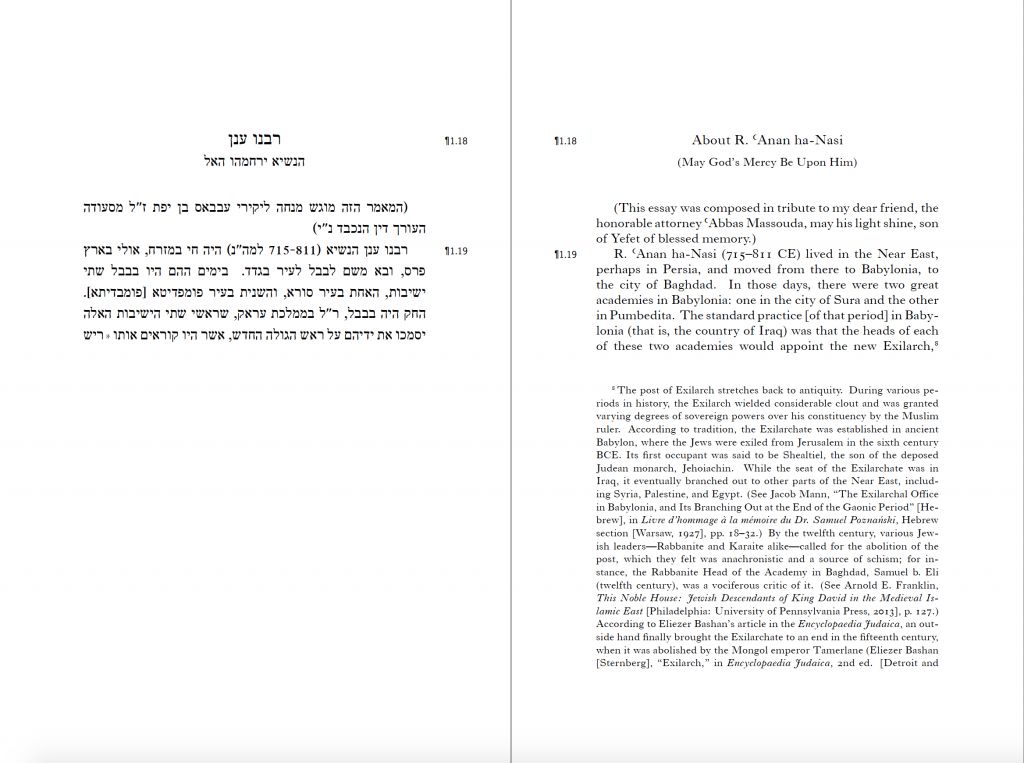 (Note: in the actual version, the Hebrew will be on the right and the English on the left.)
You can see that, because we annotated the English text and still wanted the Hebrew and English to line up as much as possible, there is often large swaths of blank page on the Hebrew side. Consider this a place for you to take notes. You're welcome!
Then, we put all the Arabic text at the end of the document – here is the Arabic that corresponds to those pages.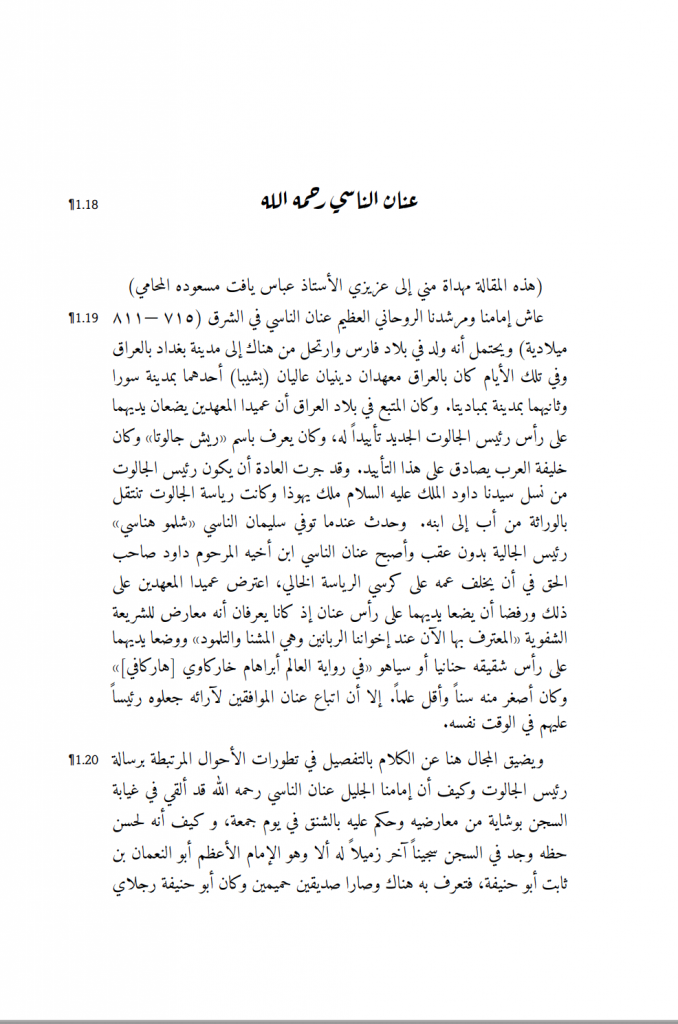 In his personal .pdf copy, James used a red pen to mark-off paragraphs. James did this to make sure that he could quickly identify the corresponding paragraphs between the Hebrew and the Arabic. After Joel did his translation work, I asked James to add paragraph numbers to our edition of The Chief Cornerstone. This will let readers quickly compare versions.
Countless people worked on this book in addition to Joel. I want to give a special shout out to Eli Shemuel from our Israeli Karaite community and to Mounir Leshaa who did a round of proofreading on the Arabic text. Btw, I see now that Mounir's last name appears in the book as Lichaa (same pronunciation, incorrect spelling). Apologies!
One final note: for every 500 books we sell, we can fund the next book. Please consider a $10 purchase (+s&h) while the book is on pre-sale, so that we can get on our way to future books.
***
A few other notes:
Full Circle: The initial Arabic text was retyped by an Egyptian (someone actually living in Cairo, Egypt) whom I hired on UpWork. Imagine that, me (an Karaite Jew whose parents were both born in Cairo, Egypt) living in San Francisco hiring someone in Egypt to type up this text that was initially published in 1947.
Those Missing 3 Pages: At some point, the Arabic text had been worked on and edited and I was ready to send it to an Arabic scholar (whom I had been connected with in Australia), and someone at the KJA pointed out that the initial scan of Rosh Pinna that we had in our possession was missing 3 pages of Arabic text. So, I went to UC Berkeley (thank you to my wife and son for coming along on the journey, ~5 years ago) and took photos of the missing pages from an edition that was recently done in Israel. (The Arabic in that edition was simply a scan of the original edition – and not a retyping like we have done.)
Table of Contents: The original publication of Rosh Pinna did not come with a table of contents. And in the end, I decided not to add one to this book. But to the extent you would like one, here is a draft outline of topics that James Walker put together many years ago.