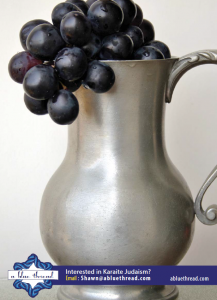 With the Feast of Unleavened Bread quickly approaching, I wanted to make sure that everyone had easy access to my previous posts on the topic. Today, there is nothing new, just a bunch of old posts I wanted to bring back to your attention.
On Thursday, I will chime in with some breaking news.
First and foremost, there is still time to make your own matzah before the holiday starts. Here is a recipe for out of this world matzah, and below is a video of me and two young Karaites making this recipe.
The Egyptian Karaites have a long-standing and deeply held belief that wine is not kosher on Passover. The reason for this is that wine is fermented, and there is a Karaite Jewish opinion that the word hameitz means something akin to fermentation. You can read my first analysis  of the issue here, and you can see a fact card on this below.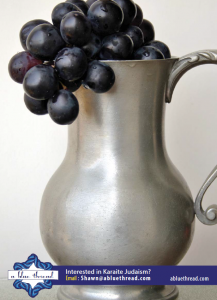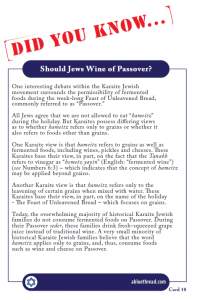 For those looking for an overview of the Karaite Passover Haggadah and other Karaite Passover customs, this video here is a great resource.
The following items are not from my blog, but are nonetheless great resources:
The Karaite Jews of America's page on Passover, in which you can download recordings of the Haggadah.
Tomer Mangoubi's section in Mikdash Me'at regarding Hag Hamatzot.
May you have a kosher and happy Feast of Unleavened Bread.