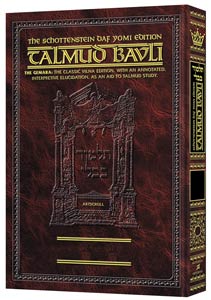 There is a Rabbinic saying that when Mashiach comes, Jews will adopt the opinions of Beit Shammai. I don't know whether this saying is correct, but I do chuckle every time I hear it.
You see, in one very interesting way, the Shabbat practice of Beit Shammai is virtually identical to the historical Karaite view.
The two major Talmudic schools of thought were the Houses of Hillel and Shammai. In general, the current Rabbinic practice sides with opinions of Beit Hillel, which are generally more lenient than the opinions of Beit Shammai. But when Mashiach comes, the opinions of Beit Shammai will govern.
One way that Beit Shammai's views were more strict than Hillel's concerns whether work (melacha) that begins prior to Shabbat must be completed before Shabbat. It is generally the case that Beit Shammai believed that all work started during the week must be complete before Shabbat; while Beit Hillel permitted Jews to set work in motion before Shabbat even if the work continues on Shabbat.  (See e.g. Mishna Shabbat 1:5-9.)
The historical Karaite view is in accord with Beit Shammai; that is, Karaites also forbade work that began during the regular week and carried over onto Shabbat.
According to the Tosefta (a Rabbinic source written at the same time as the Mishna's compilation), Beit Shammai derived the prohibition from Exodus 20:8, which says, "Six days you shall labor and do all your work (melacha)." From this verse, Beit Shammai generally held that all of the work we do must be completed in the six days leading up to Shabbat.
A verse cited by Karaites to support their view that work may not carry over onto Shabbat is Exodus 35:2, which reads, "Six days work (melacha) shall be done and on the seventh day shall be for you a holy day, a Shabbat of complete cessation to Hashem; everyone who does melacha on it shall die." From this verse, Karaites derive that work may not be done on the seventh day; that is, because the first part of the verse is in the passive voice, we may not before Shabbat set in motion work that will be done (or continue) on Shabbat – even if we ourselves are not directly involved in the work on Shabbat. The Karaite Jews of America has produced a detailed explanation of the classical Karaite view of Shabbat.
Because of the similarities between Karaites and Beit Shammai on this point, when the Mashiach comes, I guess we can say we will all be Karaites (at least to some extent).