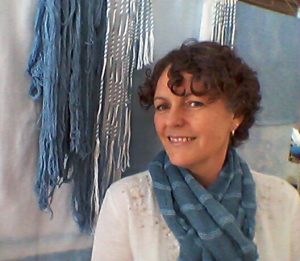 I have known Azriel Kowtek, online and in person, for some time now. She visited the Karaite Jews of America's Shavuot extravaganza in 2015. She and her daughters recently came to visit the KJA for family Shabbat this past September.
Her greatest biblical passion is the original source of tekhelet, the color "blue" that the Israelites are commanded to attached to the corners of our garments. The interesting thing about Azriel, and she is very open about this, is that she is not Jewish. She runs a site called "The Ancients' Blue" where she discusses her process for dyeing tekhelet and tying tzitziot (tassels). From a Karaite perspective, I am fascinated with her work because her product meets two of the historical Karaite Jewish viewpoints on tekhelet: (i) she is using a ritually pure source, and (ii) her tekhelet is (daytime) sky blue.
Today, I interview Azriel regarding her work and her passion.
1) How did you become interested in tekhelet?
Well, the topic of woad, as the original source of tekhelet, was on the Karaites Facebook page about 4 years ago.  The colour was so beautiful that I couldn't resist looking further into it.  I have a background of working with art and textiles, so I decided to keep an eye out for woad seeds to grow.
2) What is the source of your tekhelet?
My source is from the plant Isatis Tinctoria or Woad (also known as the Asp of Jerusalem), one of a few plants that produce an indigo.  To the best of my knowledge, it is the only plant indigo which is native to Israel and the Arabian Peninsula.  I have grown and processed the plant to extract it's pigment, but now I am purchasing woad pigment produced in France.  Interestingly, the major source for tekhelet that is in the Jewish world is also an indigo, but sourced from sea snails (Murex Trunculus).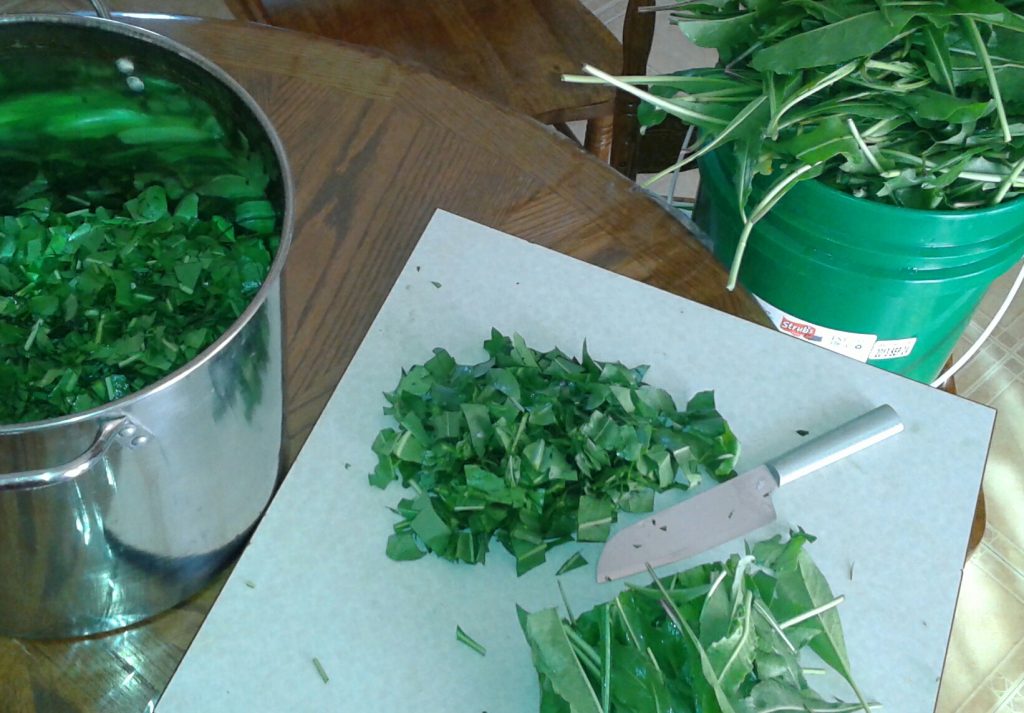 3) Is there a part of the tekhelet dying process that is most difficult for you?
Actually it has been a challenge most of the way through to get a good product!  The finding and the preparation of appropriate cotton and linen cords to dye evenly!, did take a few years of trial and error and made a few more grey hairs.  Then there was the actual art of dyeing with indigo, which is very different from dyeing with other plant dyes.  First the vat has to be maintained in a state of warmth and with a high PH.  Then a chemical reaction has to be made to remove all the oxygen from the dye solution, in order to change the blue indigo pigment to white indigo.  The vat now looks almost neon yellow.  The cords are immersed and are bright yellow when it is time to bring them out.  Upon coming in contact with the room air, the indigo absorbs oxygen and turns to blue almost immediately, while binding to the fabric at the same time.   It is beautiful to watch this chemical reaction!  All of the substances necessary to do this dyeing were readily available in ancient times!  In fact woad dyed fabric is (according to some) the second oldest artifact that has ever been found. [1.] Pottery is the oldest and the wheel is younger!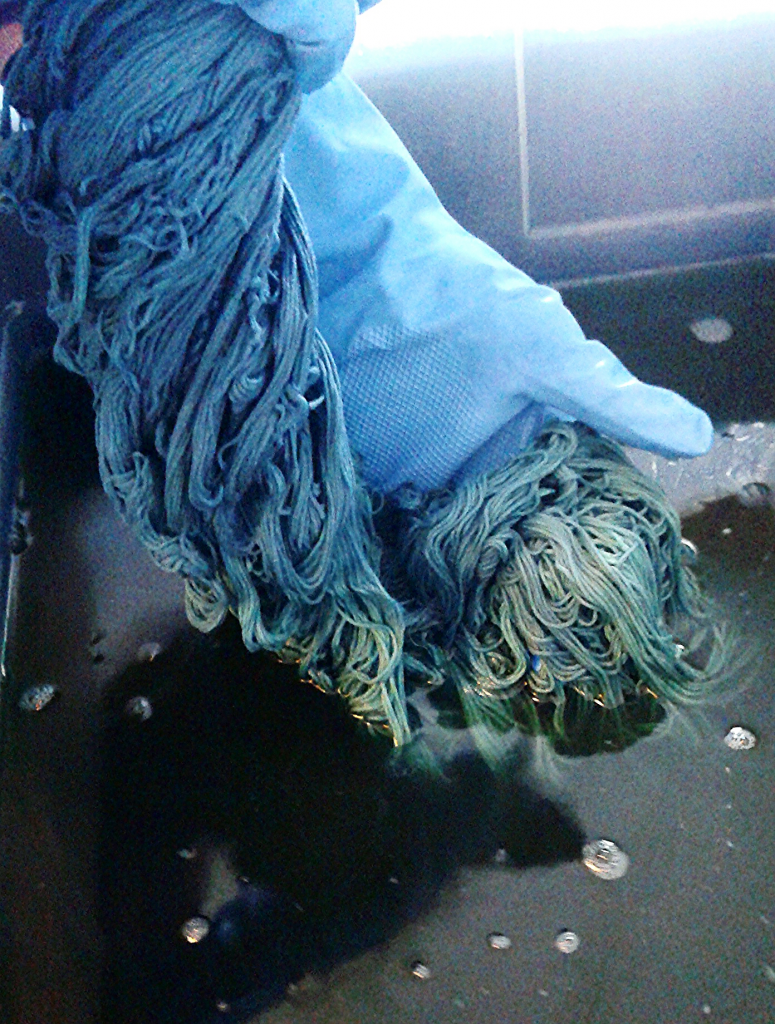 4) How did you learn to tie fringes?
Well my daughters and I watched Matthew Rolland's tying video online and I definitely needed their help!  It's a little tricky to learn initially, but once you figure out the fingering to complete one plait, the rest is easy!  I have made an extensive page on how to tie these on 'The Ancients' Blue' website, so hopefully it will be easy for those wishing to learn.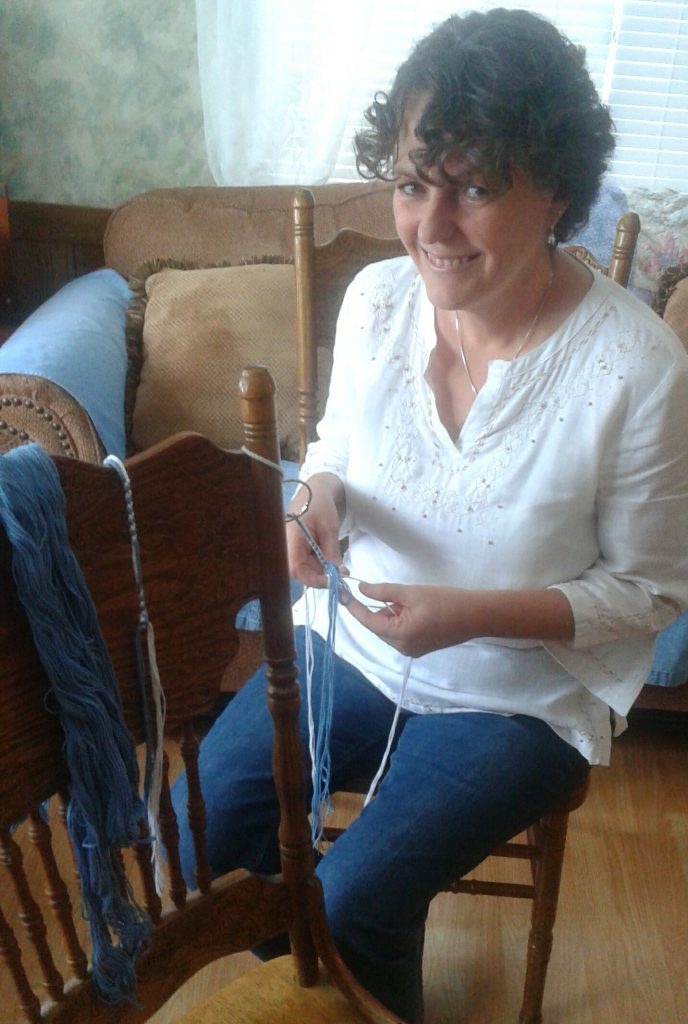 5) Most Jews believe that the commandment to tie fringes was given to the Israelites, and as such the person tying the fringes needs to be Jewish. Do you work with any Jewish persons to help tie fringes if the purchaser requests?
Yes, I am working directly with Matthew Rolland, who has volunteered for quite a few years to provide Karaite tzitziot for the Jewish community.  There is also Nissim Ben Abraham in Eastern Europe, who volunteers tying and I am just starting to supply him with strings.  If I can afford to donate dyed strings, I will continue to do so for those who volunteer their time in the Karaite Jewish community.  However, I am also looking for Jewish members to help out, either by volunteering or by starting a small business tying tzitziot.  As I get more orders, I feel that Matthew and I won't have enough time to do all the tying.  This project is evolving and I need time to do more research into ancient fabrics and I am working this winter on developing a wool cord to dye with woad.
6) You live in British Columbia, Canada; yet you have visited the Karaite Jews of America on two occasions. What was your experience like?
Well that has been the most awesome part of all of this!  Doing this woad project has introduced me to so many amazing people.  My first trip to the Karaite Jews of America in San Francisco felt like I had finally met people who thought like me!  I was blessed to be immersed into the actual Egyptian Karaite Jewish culture, and I was warmly welcomed and treated as family.  I made life long friends, and that was just the start!  Now I am in contact with people all over the world who enquire about woad used for tzitziot.  Our family's future goal is to be able to convert, through the Karaite Jewish Community!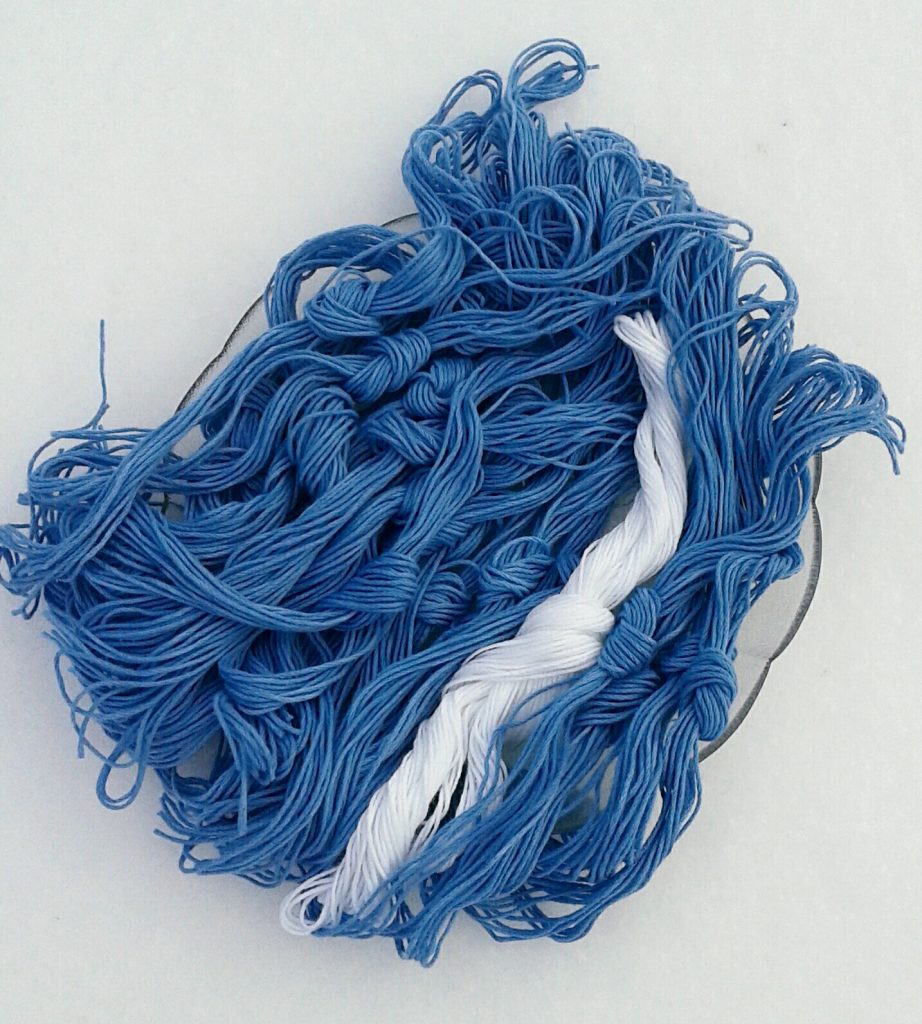 *      *       *
 There you have it. I've learned a lot, and I hope you did too. As with all of my posts, I encourage you to do your own research to determine the most appropriate source of tekhelet for you.
[1.] http://ezinearticles.com/?Woad-in-The-Stone-Age&id=2582758