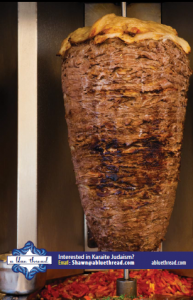 At the encouragement of some friends, I turned some of my most popular posts into fact cards. Here is Karaite Fact Card 12 – regarding the fact that most traditional Shawarma is not kosher according to biblical standards.
Check it out here. I'll find a way to give away these fact cards to readers in the next few weeks. Stay tuned!
I would like to thank Jason Sutherland for designing these awesome fact cards. For a close read of the image, click on the file.