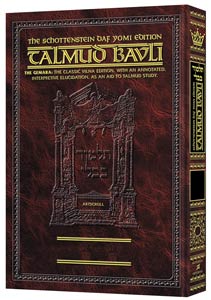 Someone recently told me that he found the Karaite Jewish approach to halakha rather nonintellectual, because Karaites only follow what the Torah says and do not search for the deeper meaning.
Oy! Karaites do not follow what the Torah "says;" we seek to follow what the Torah "means." These two things are not always the same. Today, let's look at some of my favorite non-literal Karaite interpretations.
The laws of forbidden marriages set forth in Leviticus 18 are a classic example. The Torah literally tells us that a man is not allowed to have relations with his aunt. (Leviticus 18:12.) But Karaites also forbid relations between a woman and her uncle (because we see no principled reason to differentiate the two situations). In contrast, the Rabbinic tradition considers it a big mitzvah for a man to marry his niece. [1.] While I think Karaites got this one "right," I've also contemplated whether Karaites have gone too far in the use of analogy in determining the laws of forbidden marriage.
And as we read this last Shabbat, the Torah literally commands us not to kill a bull or ram and its child on the same day. Although the verse refers to male animals, Karaites (and I presume Rabbanites) forbid the killing of a female animal and its child on the same day. And as I've described elsewhere, the historical Karaite view (unlike the Rabbinic view) is to forbid slaughtering a pregnant animal, even though the Torah does not even mention female animals (let alone pregnant females animals) in this verse.
Of course, we are all familiar with the Karaite refusal to wear tefillin. The Torah literally commands us to "tie" the commandments as a sign upon our hand.  (Deut. 6:8.) But the Hebrew word for "tie" very often has a metaphorical meaning. For example, we learn that Joseph's soul is "tied up" (from the same Hebrew word) with Benjamin's soul.  (Gen. 44:30.)
I could go on and on and on; but I feel like I'd just be beating a dead horse, which the Torah also does not directly forbid, but I still believe to be impermissible.
*  *  *
1. See B. Yevamot 62b. I know this practice offends modern/western sensibilities; but none of the examples in this post are intended to disparage the Rabbinic view.  [Editor's Note: An earlier version of this post stated that Judges 1:12-14 records a marriage between an uncle and a niece. This appears to have been in error.]
Readers should search the Scripture to determine the intention of the commandments.
 *  *  *
Today is the third day of the fourth week of seven weeks. Today is the 24th day of the counting of 50 days from the waving of the Omer on the morrow after the Sabbath.